Exterior Renovation Services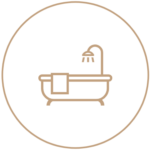 Bring Your Vision To life
The first thing anyone sees as they come up to your home is your Exterior. A clean aesthetic exterior is extremely important to the value of your home, it is also the shell that protects everything inside. At Wakes Carpentry we handle  siding, decks, windows, doors, and much more. Also during a exterior renovation it is the best time to address any potential issues such as leaks and rot. At Wakes Carpentry we never cover anything up we feel isn't right. We take great pride in our exterior renovations.
Recent Exterior Renovation Projects
Following is snapshot of some exterior renovations we have recently completed. If you are starting the exterior renovation process and have questions that need answering, please contact us, we're here to provide as much guidance as possible.