Interior Renovation Services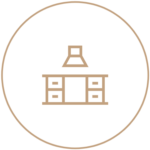 Bring Your Vision To life
At Wakes Carpentry we have done our fair share of full home renovations. There is no greater feeling than taking a home and completely changing its look to fit our customers vision. Full kitchen remodels, bathroom remodels, living space remodels, new flooring, changing home layout, adding bathrooms, finishing basements, anything you can think of we can handle it. We are residential remodeling specialists and it's not just our business, its our passion.
Recent Interior Renovation Projects
Following is snapshot of some interior renovations we have recently completed. If you are starting the interior renovation process and have questions that need answering, please contact us, we're here to provide as much guidance as possible.