Kitchen Remodeling Services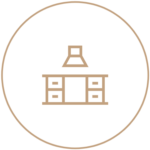 Kitchen Renovations / Kitchen Remodeling
Bring Your Vision To Life
At Wakes Carpentry we have taken part in hundreds of Kitchen Remodels over the years. With our team of planners, contractors, and suppliers we are a one stop shop to completely remodel your kitchen from the ground up. We take great pride and care in every single Kitchen Remodel we do and bringing our customers vision to life is our goal.
Recent Kitchen Remodeling Projects
Following is snapshot of some kitchen renovations we have recently completed. If you are starting the kitchen remodeling or renovation process and have questions that need answering, please contact us, we're here to provide as much guidance as possible.